Rodeo Contracts
Contracts in place for 2014 Sitting Bull Stampede:
Stock Contractor – Sutton Rodeo, Inc
Sutton Rodeos Inc. returning a long standing tradition at the Sitting Bull Stampede of providing quality stock. Their stock has been selected to perform at 48 of the 50 National Finals Rodeos. Through five generations Sutton Rodeo has had the pleasure of producing rodeos at every level – 4-H, high school, college, Indian National Finals, SDRA & PRCA.
Announcer – Scott Grover
In the sport of rodeo, the fury strikes in lightning-fast athleticism and memorable action. It's also when Scott Grover shines. He's been the arena announcer of the Prairie Circuit Finals Rodeo, a position he held for five straight years. It's an honor that is bestowed upon the greatest names in the game, and Grover has placed himself on that list.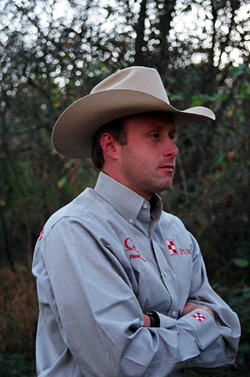 Specialty Act –
"Cowboy Kenny's Steel Rodeo"

Is Oklahoma based and owned by Freestyle Motocross champion Cowboy Kenny Bartram. Steel Rodeo Tours provides non-stop, action packed freestyle motocross exhibitions for events and venues across the country.
Steel Rodeo Tours is a company that has been in the heart and mind of Bartram for years. We have now brought this dream to fruition, bringing our goal of quality family entertainment to venues across the country.
When you choose Cowboy Kenny's Steel Rodeo, you are choosing to work with professional athletes and a company that is unsurpassed in providing quality shows. Our leadership prides itself with integrity, professionalism, and dedication to the sport and to fulfilling our clients needs in top-notch entertainment.

Bullfighters – Allen Dessel and Lance McIlvain
Allen Dessel and Lance McIlvain return to protect the bull riders as well as entertain the crowd with their bull fighting techniques.
Barrel Man-Johnny Backflip Dudly

Professional Rodeo Clown and Barrelman "Backflip" Johnny Dudley of Denton, TX is one of the most marketable and professional rodeo clowns in the industry. He has been hailed as one of the hottest talents in the PRCA and PBR. His quick wit and off the cuff banter has been keeping crowds from coast to coast laughing until their side hurts. He always has enough time to visit with every kid and is a master at promotions. But, before turning professional as a rodeo clown he fulfilled his mothers dream for him. Johnny took her advice and served his country in the United States Marine Corps. Then after receiving an honorable discharge he went to college and earned a degree in International Business. Johnny is one of the most likeable people that you will ever meet and greets everyone with a smile.